You've read through countless profiles and websites searching for the right therapist.
I've designed this page with that in mind.
By the time you reach the bottom of this page, I want you to get a sense of what it's like to work with me.
Fit is the most important part of choosing the right therapist.
And you may talk to several before you know.
It's all part of the process. Don't be discouraged.
I know you feel disconnected, like something is missing from your life.
There's part of you that thinks everyone else got The Guide to Success in Life, and you didn't.
You've worked hard. Checked all the boxes. Still waiting on that promise of joy and fulfillment.
You push yourself so hard, thinking some day you'll get to the other side of this.
"Keep it together, girl." has become your mantra.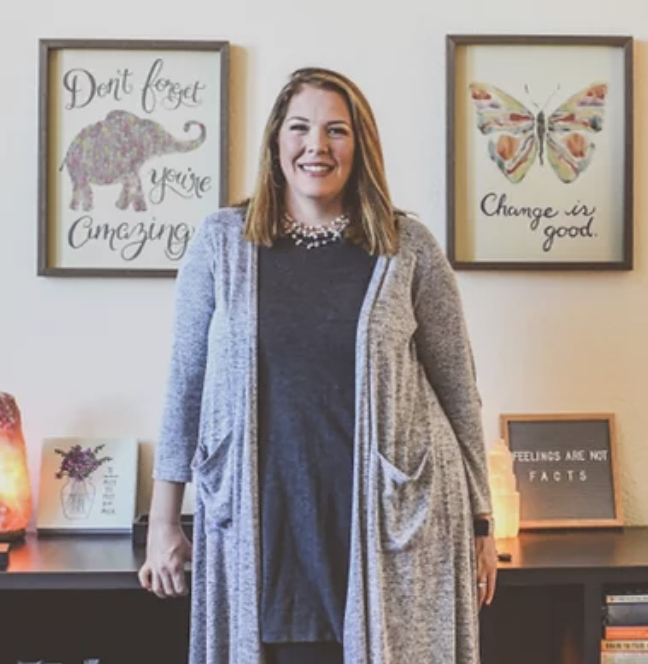 Hi! I'm Jackie Caputo
LMFT in Woodland Hills
I know what it's like to be where you are.
We live in a society that doesn't believe that you can break down and build yourself back up again.
So you hold yourself together with duct tape and a fake smile.
I want you to know that you're not alone.
You've been searching for an answer, and that answer lies within you.
I want you to rediscover the joy of knowing your self.
The self you've hidden from the world.
It's time for the real you to shine.
Therapy with Me isn't a Cake Walk
The clients who get the best results are those who come ready to work.
I'll provide you the guidance you need, but the journey of healing and growth is yours to take.
You can think of me as a therapy version of Yoda (or Dumbledore or Gandalf…).
It has taken so much strength and determination to get to where you are now.
It's time that you discover how to wield that strength to heal yourself.
It's time to awaken your inner warrior and step into the fullness of life.
My Training and Credentials
Licensure
California Licensed Marriage and Family Therapist #84621
Education
Master's Degree from Phillips Graduate University
Specialized Training
Trauma Resiliency Model (TRM)® Level One
Additional training in Solution Focused Therapy
Online Therapy Provided Throughout California
Based in Woodland Hills, CA
Contact Information
818 970-9807